CascadiaJS is a two-day conference on the cutting edge of JavaScript. Browser, server, OS – we cover it all.
Speak

Our open CFS is closed. Thanks to all the people who submitted proposals, you are the heart of the CascadiaJS community.

Attend

Some Workshop+Conference combo tickets still available. Also, please check out Vancouver Dev Week for other amazing events. We hope it can scale in ways that we can't.

Sponsor

We are a not-for-profit event and cannot provide amazing experiences without the support of our sponsors. Learn more about how you can help!

We are very proud to be part of the very first Vancouver Dev Week. If you're interested in all the other amazing developer-focused events going on around CascadiaJS, definitely check it out.
Pre-Conf Workshops
We are excited to welcome Bocoup, a huge champion of the open web, to Vancouver to run some amazing JS workshops prior to the conference! The workshops will take place on Wednesday, November 13th and will feature two of their most popular training courses: JavaScript Best Practices and Building Web Applications with Backbone. Tickets will sell out fast, make sure to act fast!
Hacker Train
Digital Ocean is sponsoring the first ever CascadiaJS Hacker Train! We'll be running dozens of JS developers from Portland to Seattle to Vancouver the Wednesday before the conference. In addition to food and snacks, our own Jerry Sievert will dazzle everyone to a specially-curated whiskey.js!
When you get to the train station, look out for your Captain. The Portland captain is Tracy Abrahms and your Seattle captain is Bryce Baril. PDXnode will be bringing along some arduino kits for tinkering during the ride!
Agenda
Wednesday, November 13th
Pre-Party with Apache CouchDB Conf (6pm)
Thursday, November 14th
Day One brought to you by Rackspace
0800: Doors Open
0930: Conference Kickoff
0940: Opening Keynote
1010: Awesome.js
1110: Coffee Break
1140: Mulimedia.js
1240: Lunch brought to you by Sauce Labs
1430: Node.js
1600: Coffee Break
1630: Graphics.js
1800: Dinner brought to you by Sendgrid
1900: Secret Evening Event
Friday, November 15th
Day Two brought to you by Internet Explorer
0800: Doors Open
0900: ECMA.js
1030: Coffee Break
1100: Robots.js
1200: Lunch brought to you by WordPress
1400: Mobile.js
1500: Coffee Break
1530: Web.js
1700: Closing Keynote
1730: Farewell
1900: Party brought to you by Windows Azure
All attendees, volunteers, sponsors and speakers are subject to our Conduct Policy. Please help us make CascadiaJS a wonderful experience for everyone!
Venue and Accommodations
Moda Hotel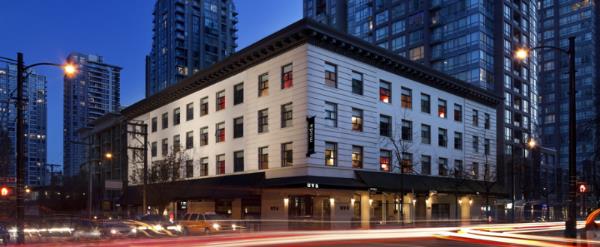 Phone: +1 877 683 5522
$89 for King/Queen/Double Beds or $129 for a Suite
Promo code: cascadiajs Book Online
The Opus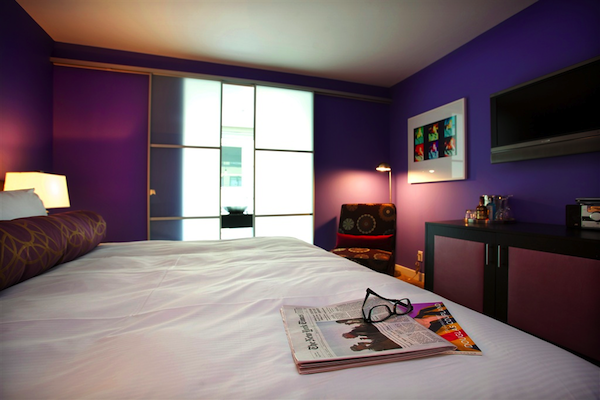 Phone: +1 866 642 6787
Standard Room $175, Superior Room $185, Executive Suite $389
Group code: CascadiaJS Book Online
Conference Venue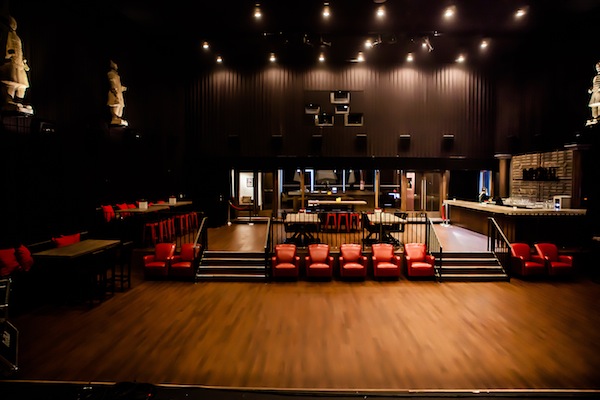 Stuff to Do in Vancouver, BC!